Regular price
Sale price
$39.99 USD
Unit price
per
Sale
Sold out
Share
View full details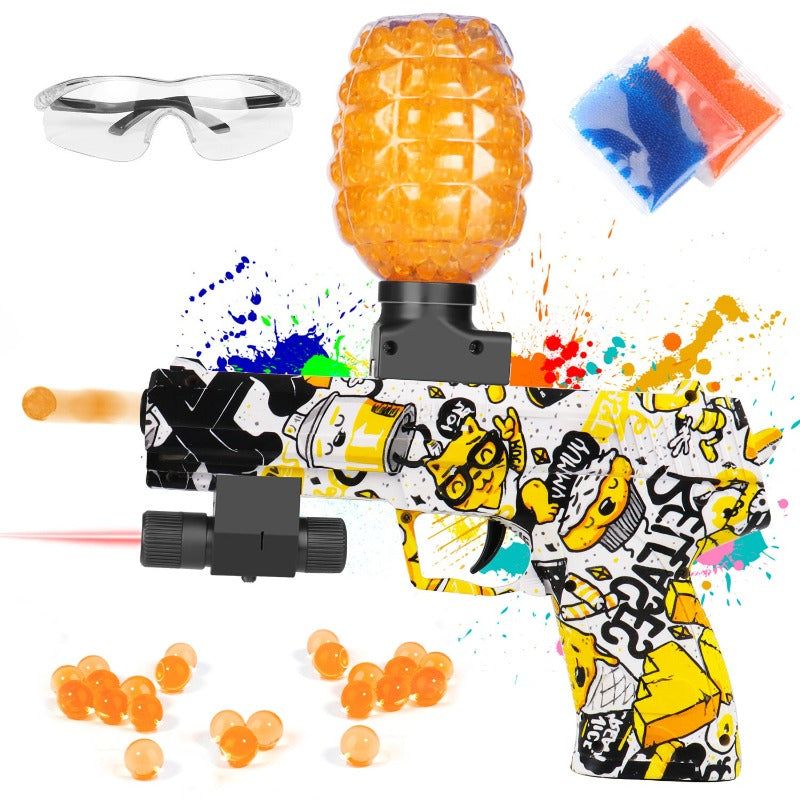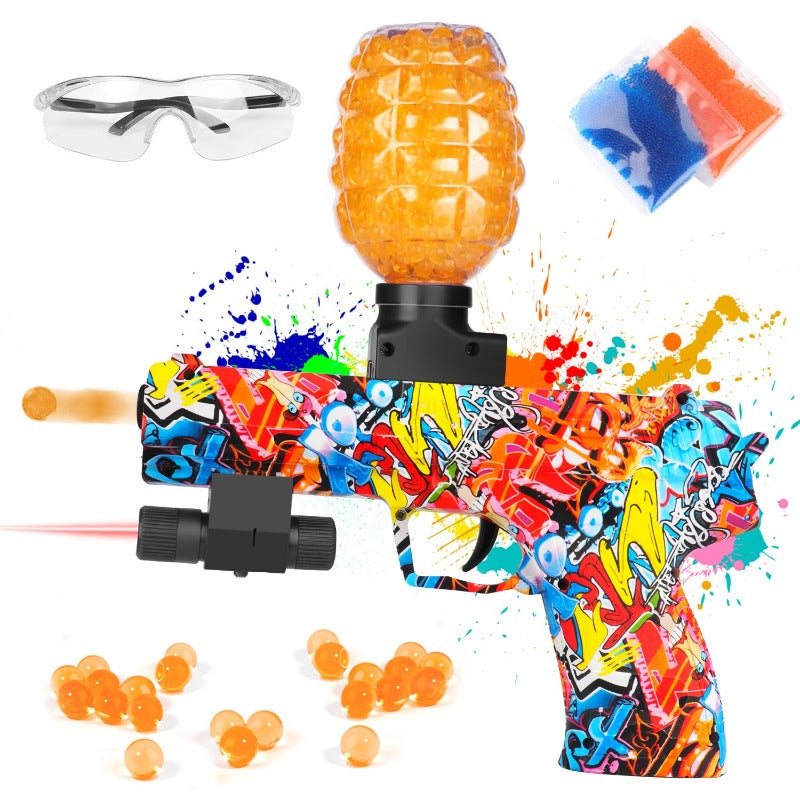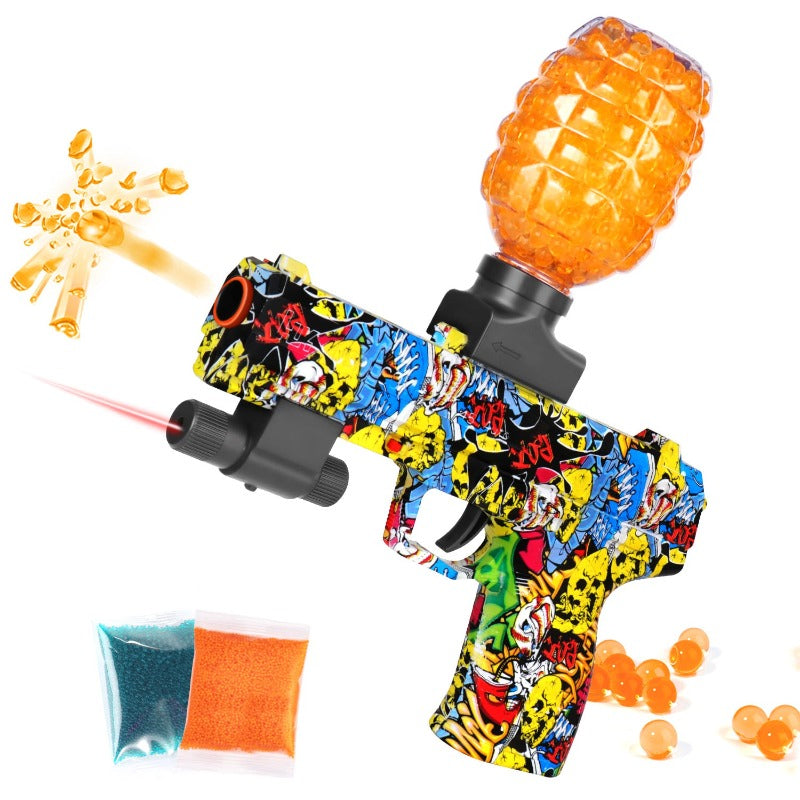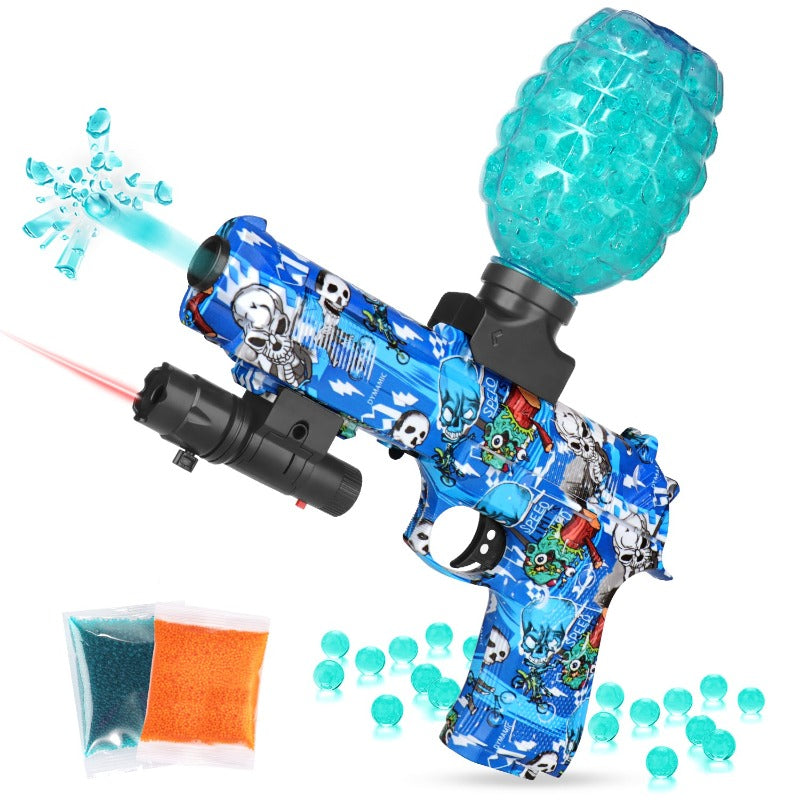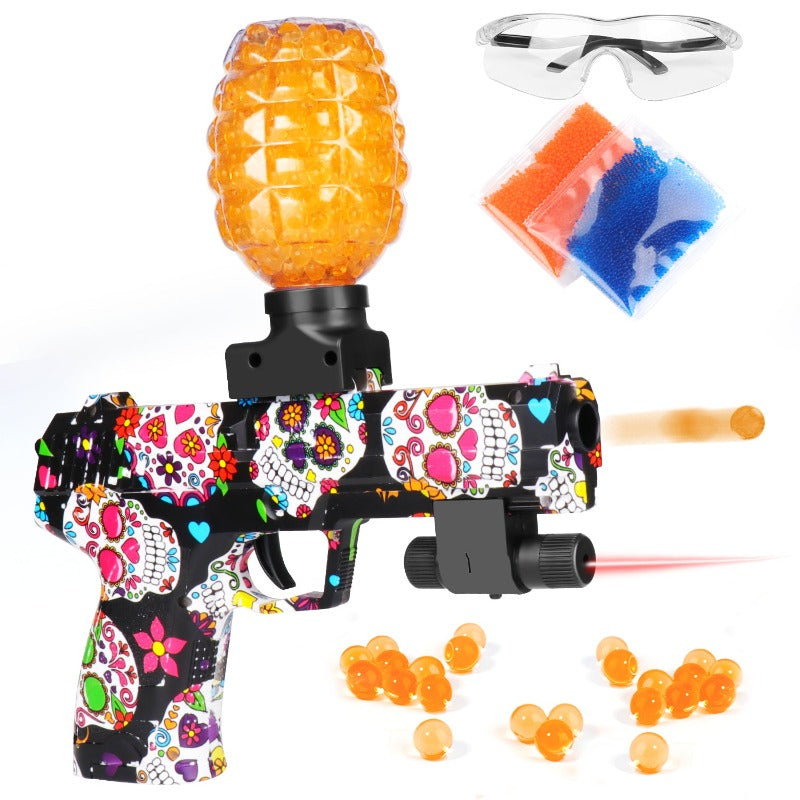 LET'S MAKE SOME FUN THIS SUMMER
Wear recommended glasses (included). Pull the trigger and the toy blaster will fire for hyper-velocity fire. The hopper holds 500 bullets. range up to 60 feet, You have a long-range strike and a lightning-fast rate of fire.
Ready!Blast! What are you waiting for? Fire with this super fun Toy blaster! It gives you rapid-strike firepower.Safety Gel Ball Gel blasters use safe and frangible gel balls. The gel ball turns into a bunch of small pieces the moment it hits an object. Once the fragments has evaporated to dryness, they are completely gone, no need to clean up. Owning our gel blaster is a great way to open up family fun.
This is our entry-level usp45. The design concept is a semi-automatic pistol developed by the German weapons manufacturer Heckler-Koch. It has the characteristics of strong stability and high shooting accuracy. Our packaging has infrared for easy portability. easy to install
What's more convenient is that the battery can be charged directly with USB, and the lightweight shape will make your hands sore after a long battle. It is a good choice for beginners to experience water guns for the first time. What's even cooler is that it comes in six colors, you can use it with your friends without confusion, Its accessory rack can be used with their lasers and flashlights to make night battles even more exciting!




























































Non-toxic and Eco-friendly Gel Beads
Soak them in water for 3-4 hours, and they will grow to 7-8mm, which is the ideal size for splatter ball blaster
eco-friendly

biodegradable

non-staining Gel Pellets

non-toxic

starch-based material
Shop NOW
How to Play with this Splatter Ball Blaster
The Ferventoys splatter ball gun comes with all accessories needed, including a rechargeable battery, a hooper to hold approximately 500 gel beads, 10000 gel beads for at least 20 rounds of play, goggles to protect your eyes, and an extended barrel and grip. Once the battery is fully charged and the gel beads are soaked to a suitable size, you can load the gel balls and start shooting.